Pafos – IKE is for years now an established company in Chania that is specializing in villa rentals in Chania and the total management of villas in Crete. The majority of villa rentals that we manage are in Crete and for a good reason. In this post from our travel blog, we will discuss why you should consider renting a villa in Crete for your upcoming vacations.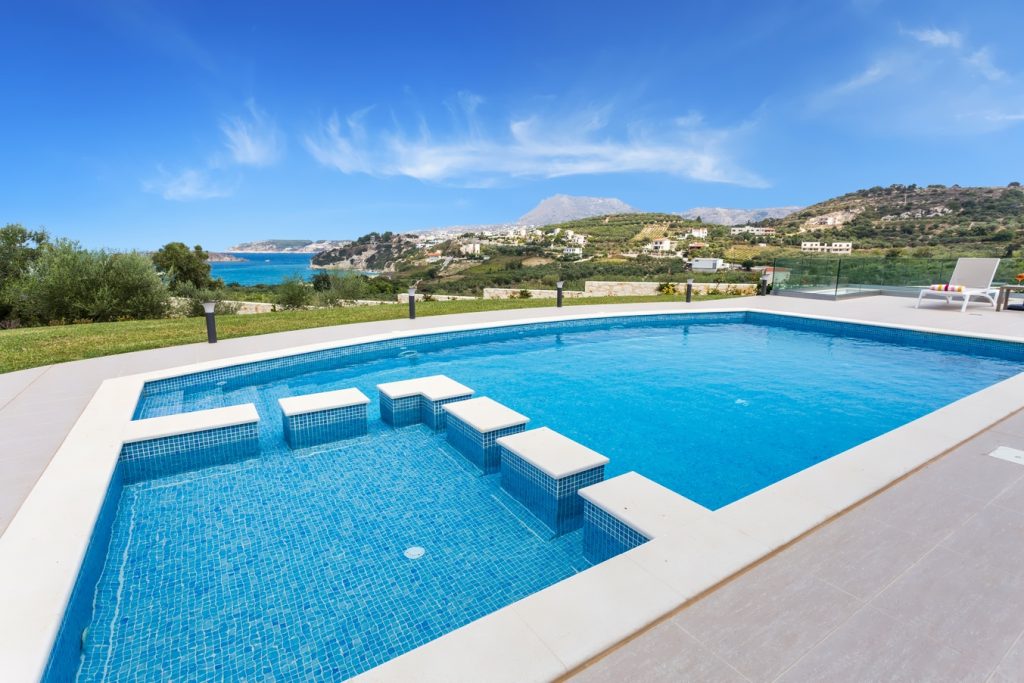 Villa rental in Crete: What's best.
 Crete is an island full of wonderful beaches and excellent mountain settlements   and villas in Crete are always ideal for a summer season vacation. We have carefully picked the best and most attractive sea view villas and beachfront hotels for the perfect vacation in Crete. 
Proximity to the beach: A villa in Crete exclusive.
What astounds many of our clients that contact us (link ) is the proximity to the beach and the sea views they luxuriate during their stay on our rental villas. Sea views and access to the crystal clear waters of our island is what makes holidays in Crete so unique, and is also our villas strongest selling point. All of our villas in Crete come with a swimming pool either indoor or outdoor that makes a vacation in Chania a lifetime experience.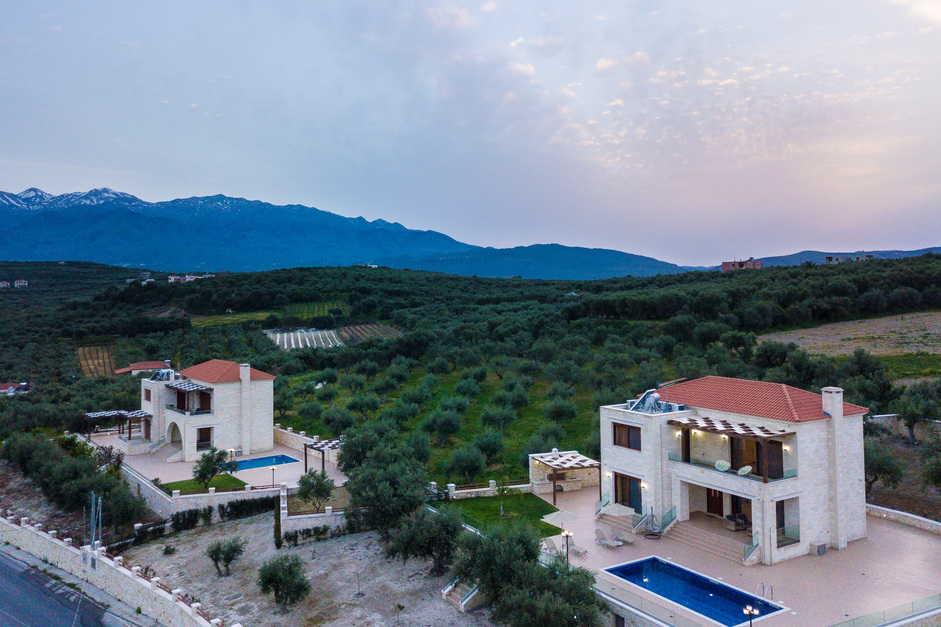 Everything is in close distance.
Crete is an island full of beauty, hospitable people, and tourist infrastructure altogether. By living in a villa in Crete you have everything in a close distance, whether this be a lovely romantic dinner by the sea, a small trip to a supermarket or an entertaining small journey to a museum, a town center or a night out.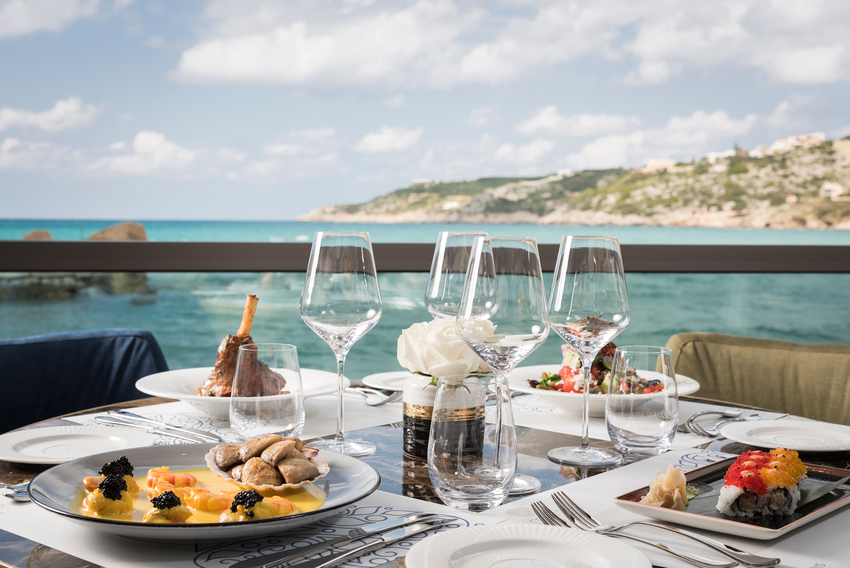 Our villas are situated in prominent areas very central to the main attractions and beauties of our island, but also in a secretive and secluded manner that allows you to have the necessary privacy when needed. Proximity to the sea, to places of interest, and simultaneous privacy and peacefulness is what many of our visitors have remarked.
Rated beaches nearby.
Greece has for decades now been an established destination for beach summer vacations. Our villas have also that in mind and we have specifically chosen villas that are close to rated beaches on the island. If you choose to have vacations in Crete, and especially in Chania region, then the areas of Apokoronas, Kalyves, Kalami, Almyrida, and many more will surprise you with their beauty, their crystal clear waters, and the hospitality of the locals. Needless to say that the rated beaches of Balos and Gramvousa are a motive to visit our homeland on their own.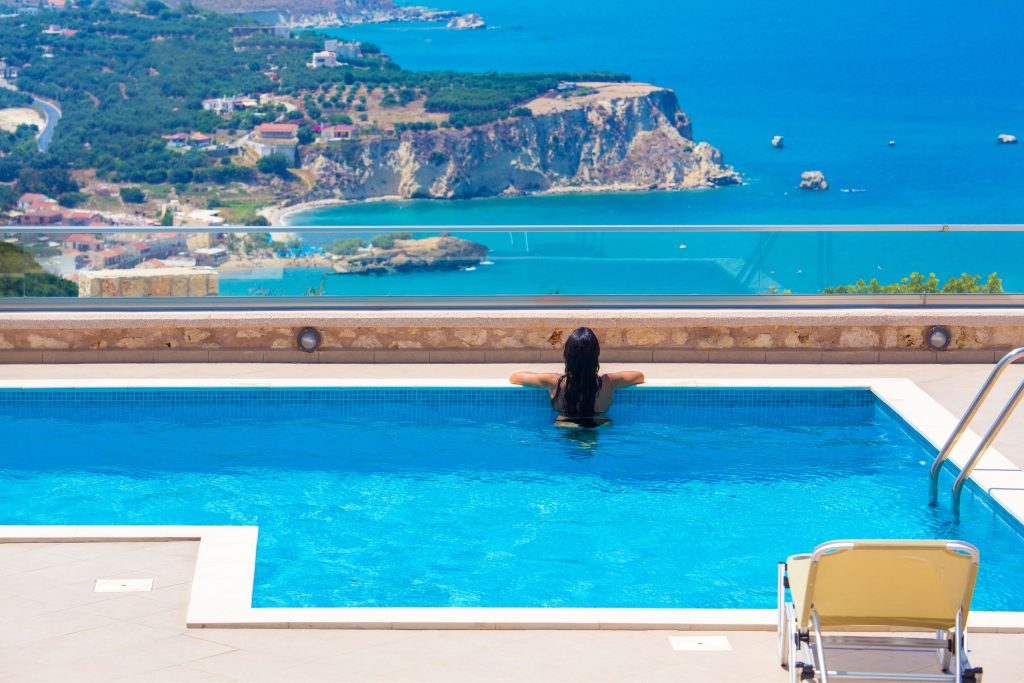 Villas in Crete: Unique prices.
When it comes to cost, our villas in Crete have also a strong selling point. Vacations in Crete are significantly better in terms of value for money compared to other European destinations or compared to other islands in Greece, Despite being one of the most beautiful islands in Greece, Crete has a fair pricing pattern due to its big size and the big supply of villas and hotels , unlike other famous Greek islands.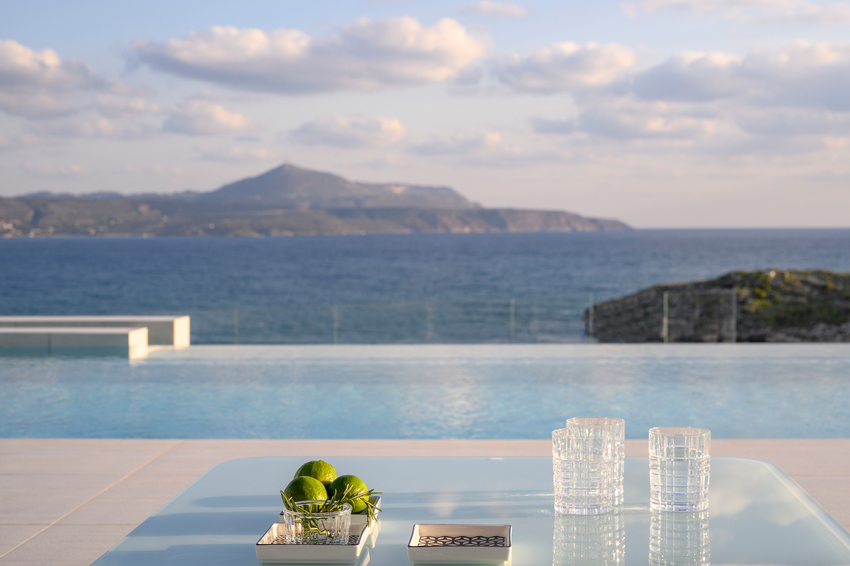 Summer in Greece: A lifetime experience.
Unlike any other European travel destinations, Crete has a special character that we can tell is unique to its kind. Crete is a famous island that Greeks also choose for their summer vacation. Being a tourist from abroad, you can take advantage of this blended character while renting a villa in Crete. By this way, you also bond with the locals in an interactive manner.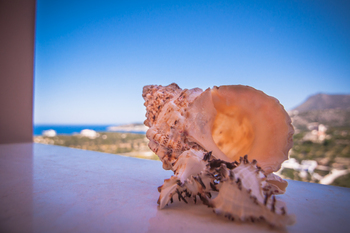 June, July and August are the most typical months for Greeks to spend time in Crete, and the interaction with them when on holiday can make you feel like a local in no time. This will enhance your travel experience and you will get to know our local customs and culture, which is always a part of experiencing the country you are having vacations on.
As of every summer, we wait for you at our rental villas in Crete!