Crete is one of the few Greek islands that combine excellent beaches, luxury businesses and luxury restaurants, robust agriculture sector and infrastructure as well as huge mountain ranges that are uncommon to see on the islands. There are many tourists that decide to rent a villa in Crete up in the mountains. The smell of herbs, lower humidity and lush vegetation (and occasional snow in the winter!) are things that many of our clients love!
Villas in Crete: Head for the mountains.
We are very proud of our mountains. Crete has two famous mountains and a very famous Gorge well known worldwide. The first mountain is Lefka Ori- Or the so called- White Mountains and the second one is Mount Ida (Psiloritis) which-according to Greek mythology was the birthplace of Zeus. The first mountain has an altitude of 2454m and the latter an altitude of 2456m. It is pretty uncommon to have such similar and extremely tall mountains in Crete on an island, that's why many vacationers choose to rent villas in Crete close to those mountains. If you are one of them, we can certainly help you to find your perfect mountain Villa or mountain retreat for your vacation in Greece.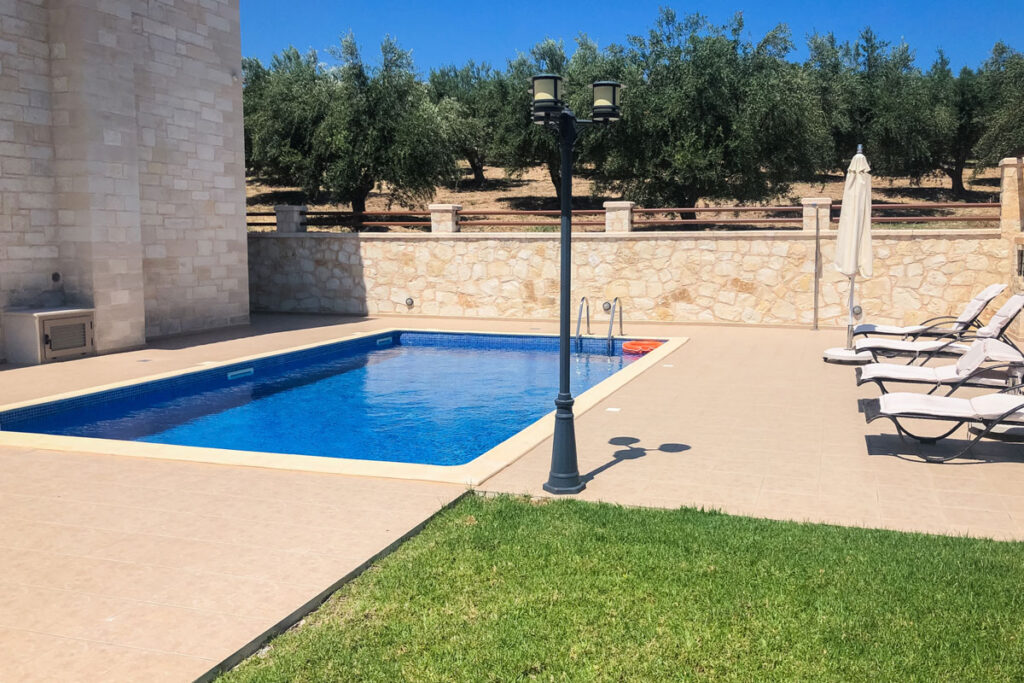 Villas in Crete: Mountain Villas in Chania.
Chania is a place where you see a lot of mountains. The White mountains extend to nearly 50km from east to west and divide Chania region into the north and the south part. Climate is extremely different from those regions and people searching for villas in Crete love to live not only on beachfront villas but on mountains of Crete as well. There are many villages that offer villas with nice mountain views and mountain access to the vacationers.
Nice options for mountain villages that you can discover are the Villages of Theriso, Meskla and Zourva, not very far away from Chania centre. People wanting to have a villa in Crete close to the mountain ranges tend to love those villages as they are on the foothills of the White mountains and provide an easy and fast access to hiking paths, and small journeys in the mountain environment of Crete.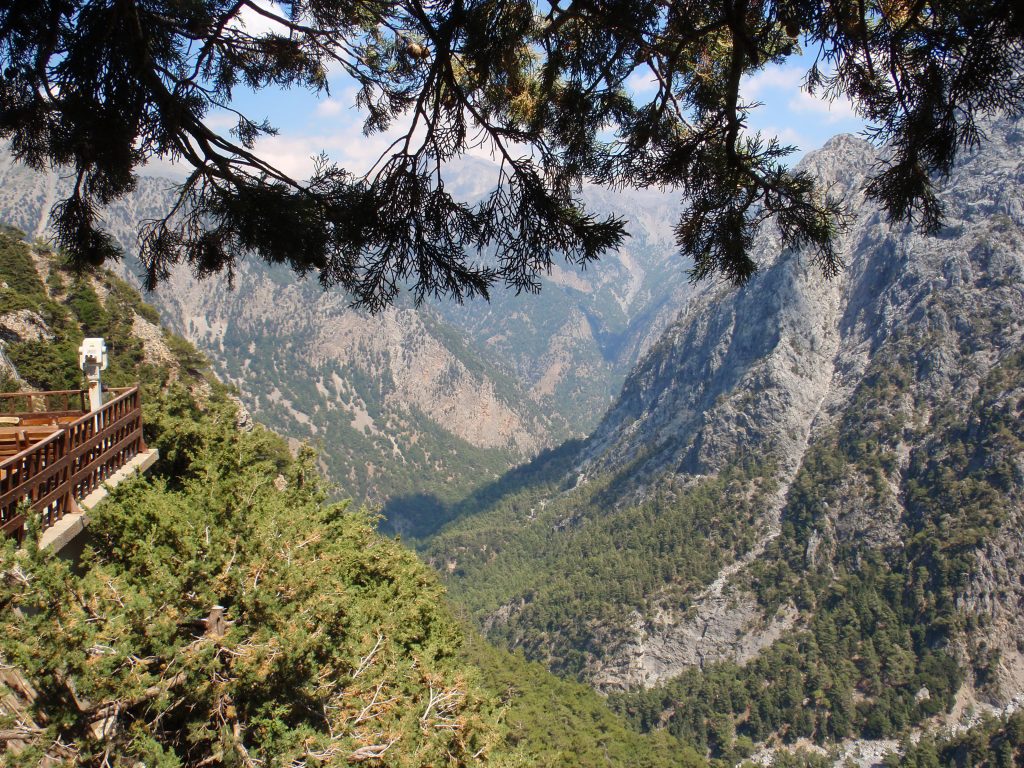 Villas with mountain views in Crete.
There are many vacationers that want to combine proximity to the sea with impeccable and breathtaking views of the White Mountains mountain range we have already talked about. Hopefully, villas in Crete can easily manage that as many of them are built in prominent areas combining sea and mountain views.
We have found out that the villas in Crete that we successfully manage and combine both views are mainly in Apokoronas area . Apokoronas is a region in Chania area that is close to the beach, offers sea views and by looking south you get to experience a clear and concise view of the white mountains. You can see many Villas for rent in Crete in the areas of Kalyves, Almyrida, Kokkino Chorio, Drepano, Kefalas, Georgioupoli, Vrysses, Ramni where the mountain element is very strong and will leave you extremely satisfied.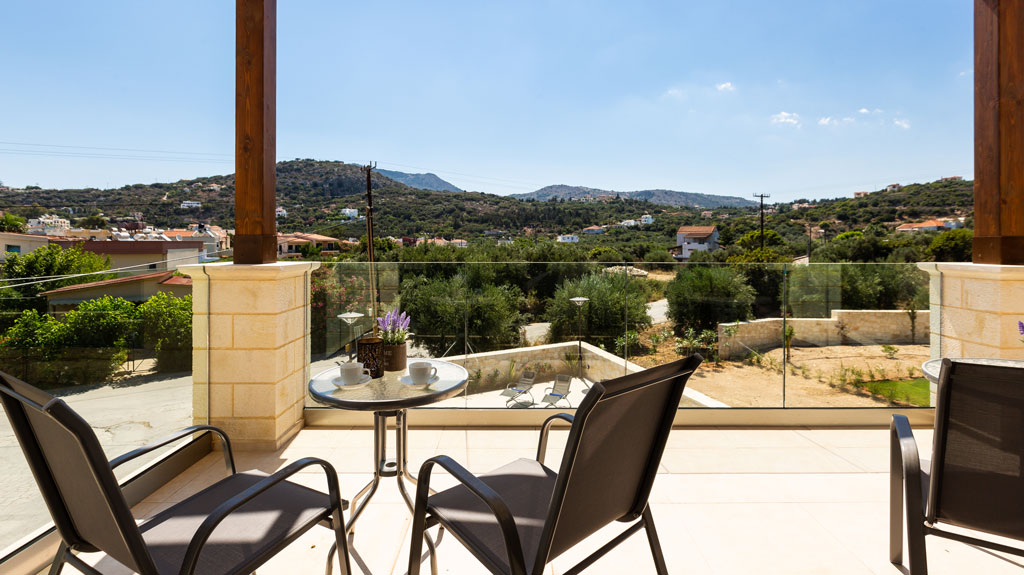 Omalos: Ideal for mountain villas in Crete.
Omalos is a well known plateau at an altitude of 1100 right in the heart of the White Mountains. This plateau is full of mountains that circle the whole area and is full of (being a plateau) in cultivated lands and an artificial lake for the shepherds having their cattle there. Although a snowy place in the winter, during autumn and spring or summer months it is an excellent place to find mountain villas in Crete as the environment is 100 % mountainous and is gear for people that crave a mountain vacation in Greece. It is also very close to the Samaria Gorge and many other Cretan hiking paths of extreme beauty.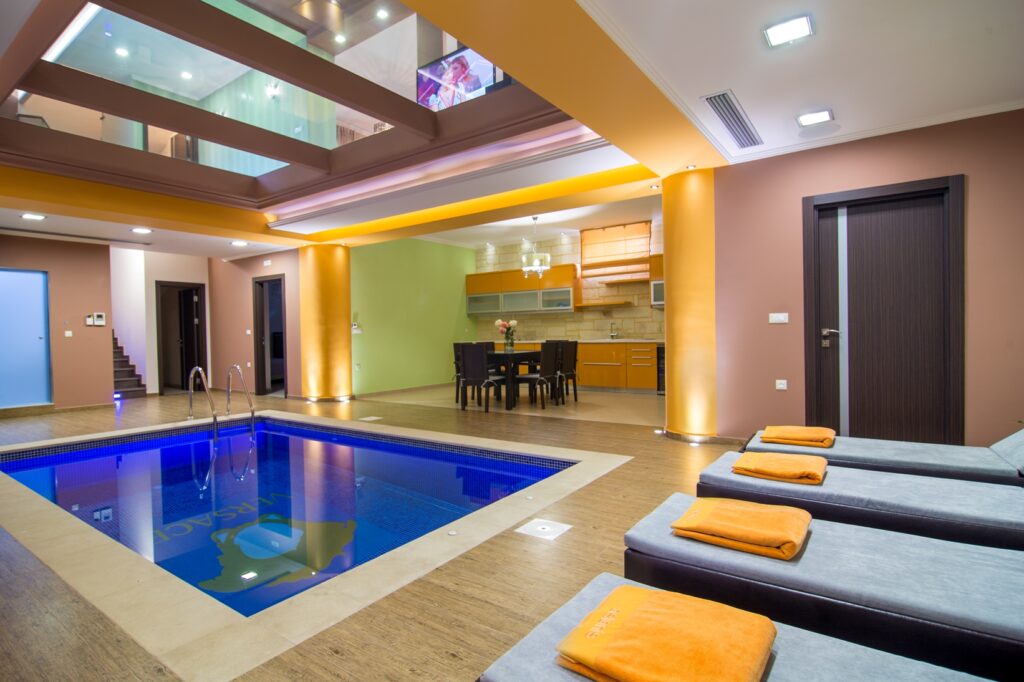 Villas in Crete: What to be careful for in the mountains.
Although breathtaking, mountains require extreme attention from travelers especially inexperienced. Especially during the winter months you have to be careful because sometimes extreme snowfalls can make transportation-or even orientation- quite difficult. If you are travelling by car, note that many cars are not capable of driving in harsh or snowy conditions and you need to reconsider some roads when the weather is snowy or rainy.
Summer also needs caution when vacationing on mountain villas all over Crete. You need to always stay hydrated and don't overestimate your powers because there are days with extreme heatwave when hiking, wandering in mountains and other physical activities must not happen. Remember that on higher altitude the temperature may be lower in comparison to zero altitude, but the reverberations of this hot summer climate are the same towards your body. We strongly recommend consulting a reputable weather forecast service for more detailed information about the upcoming weather and plan accordingly.