Luxury villas in Chania are a top priority for those who are looking for holidays in Crete. Swimming pools, luxurious construction, sea views, comfy interior, and sophisticated locations are a few of the things that tourists who book villas in Crete with us have always in mind. Here we pinpoint the crucial things that we offer to subjoin added value to your holidays.
Summer Villas in Chania: Sea view is a top priority!
Summer vacations in Greece and especially in Crete correspond to Sun, joyful moments, and sea. This is why our hotels and villas in Chania have unobstructed sea views that offer relaxation, luxury while simultaneously offering privacy to all of our guests.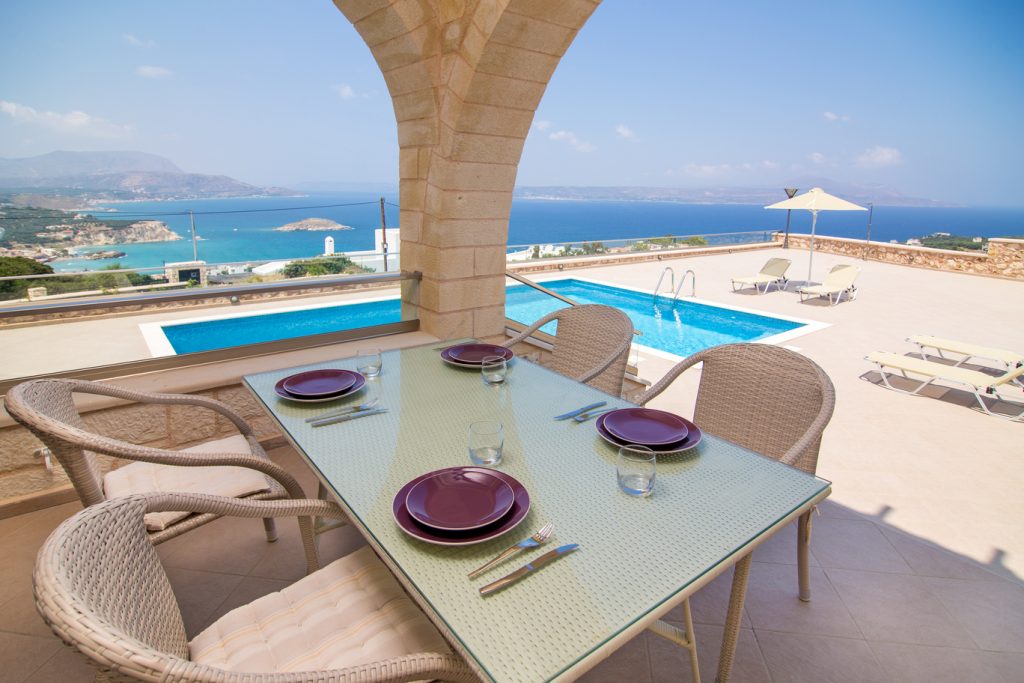 Accordingly, villas with swimming pools and especially indoor swimming pools offer added privacy and luxury, alongside the cozy living space that all of the villas that we have constructed are geared for.
Luxury Villas in Crete: Close to everywhere
Proximity to places of interest is always in our mind for our villas in Apokoronas: Supermarkets, luxury restaurants , cafeterias, and taverns are all the infrastructure that promises you a pleasant vacation, whether this is in a mountain region or in a villa by the sea.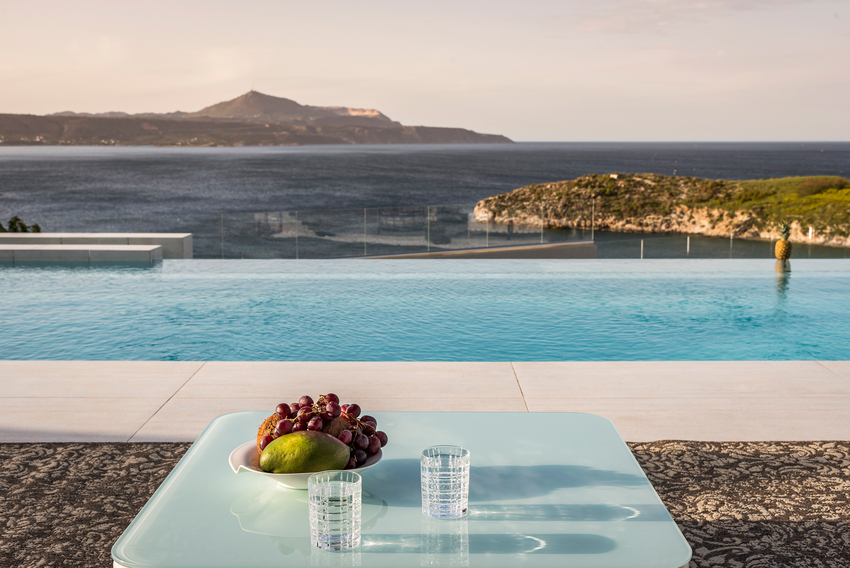 All of our luxury villas in Chania are located in top positions, meaning that you are just some minutes away from the vivid life, beaches, and tourist attractions in the vicinity. Likewise, ports and airports are not far away either, making transportation to and from our island a wonderful experience.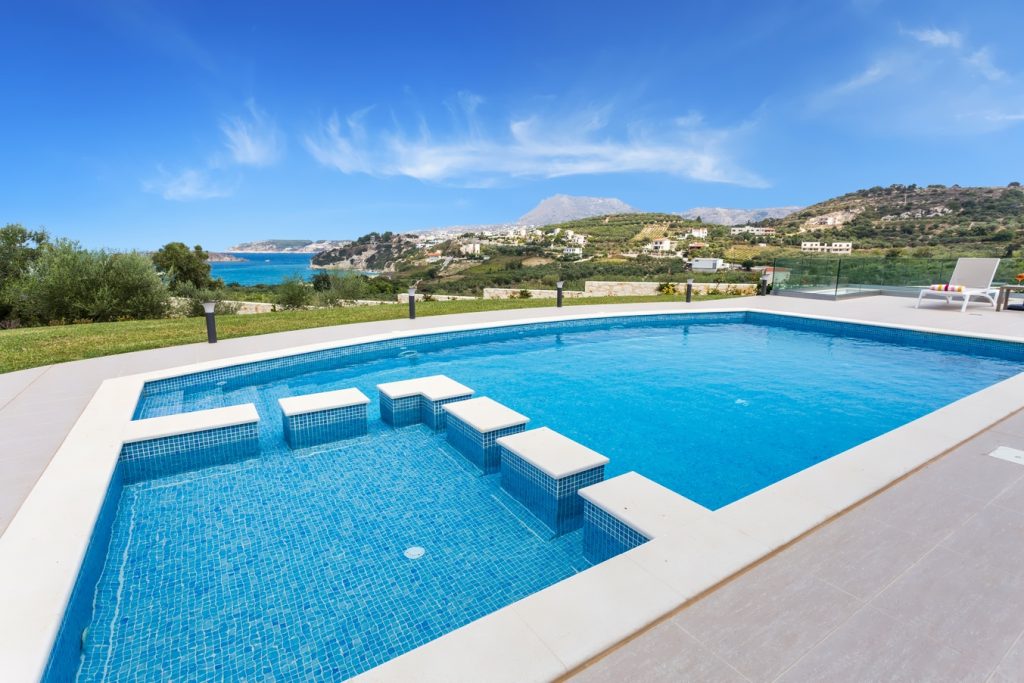 Summer sea view villas: Optimal for large groups
The clients that rent our villas with a private pool in Chania also take advantage of the money savings for their large groups or families. Our holiday villas can easily accommodate from 6 up to 12 guests, making them ideal for groups of families, large groups, and groups of friends. Not only will they take advantage of the holidays close to their loved ones, the joyful moments, and the amazing services we provide but they will also gain huge money savings, as the price per person is gonna be less compared to other accommodation styles. Moreover, living in luxury villas in Chania is for many a dream come true, due to our island's exceptional way of life, culture, and climate .
Book your holidays in Chania now!
Our villas can offer you all of the above and with our years of expertise in the tourism sector in Chania, we can promise you luxury living, unforgettable holidays, and unbeatable prices to all of our rental villas we manage!